Our superior product performance comes from our high-quality wear-resistant rubber
About Us
Company Profile
Yantai Xinhai Wear-resistant Rubber Co.,Ltd. is one of the five subsidiaries of Xinhai Mining Group, and the other four are: Yantai Xinhai Mining Machinery Company, Yantai Xinhai Mineral Processing Chemicals Company, Yantai Xinhai Test & Control Company and Laiyang Xinhai Mining Company.
Yantai Xinhai Mining Group started from 1993, has 20 years' experience till now. Mining EPC project and mining machinery manufacture are the two main business of Xinhai Group.
Xinhai rubber company started from 2000, with the mission of developing wear-resistant rubber accessories of mining machineries in order to prolong its service life, reduce the running cost and power consumption.
Technical Strength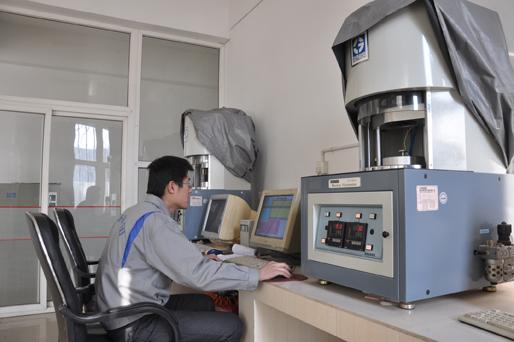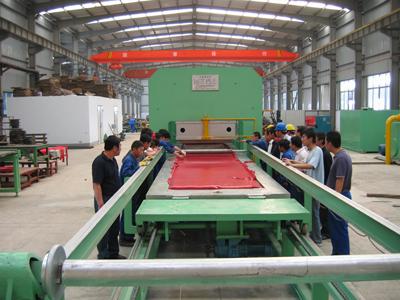 Xinhai Wear-resistant Rubber Company is the sole company in China who has global leading technology for producing wet processing rubber. The technology of "liquid phase nanometer compounding•normal temperature high-frequency curing" makes Xinhai rubber a world leading superior quality and hornored as the king of wear-resistant rubber.
Xinhai Company owns the experts who are proficient in mine productive technology and know well about every abrasion, every minging machinery and rubber materials. They dedicated themselves to researching how to enhance the wear-resisting property to improve the mining machinery properties.
We have completed testing equipment, and all passed ISO9001︰2008 quality certificate.
Wear-resistant rubber is widely used in the main equipment and auxiliary equipment of mining machineries, such as cyclone, pump, vibrating screen, valve, pipe line and rubber sheet for cutting.
Xinhai wear-resistant Company has many inventions and patented products of utility model. And they are widely used in the equipment design, which improved all the properties.
Overseas market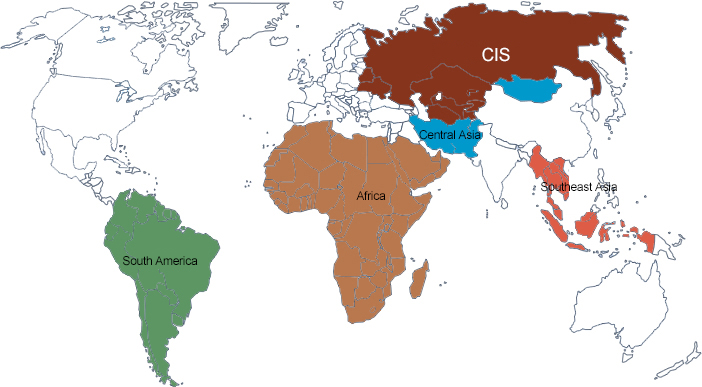 Yantai Xinhai Wear-resistant Rubber Company involved in 5 overseas mining areas
The products made by Xinhai Rubber Company have been exported to South America, Africa, Southeast Asia,Central Asia and CIS countries, the five global mining areas including Russia, Mongolia, Brazil, Chile etc. more than 30 countries.
The wear-resistance of our products has reached a world-leading level, so we can hold a place in the international market. Excellent quality and good price is the trump cards for our rubber products to take on the world.
Enterprise culture
Innovation is soul of Xinhai Rubber Company, including technological innovation, management innovation and market development innovation, fully reflected in new products, the innovative spirit of employees, and multi channel operators.
Premium servive is the source of competition. Xinhai is responsible for the lifetime warranty of the products, and timely response to the customer needs like training and troubleshooting.
Based on ore dressing professional background, Xinhai keeps pace with the times, and even beyond the contemporary thinking.
Social responsibility is the common idea of Xinhai Rubber Company and Xinhai Group. Therefore, environmental protection, energy saving and low carbon designs ran through all products.
Contact Us
We wholeheartedly provide the high quality products and service for you, if you have any questions or want to know more about us, please don't hesitate to call us. And welcome to visit our company and factory, we are waiting for you to come!

Sales hotline: +86-13260371729
Head office add: No 188 Xinhai Street of Fushan New & High Technology Industry Park, Yantai, China
Website:www.rubberpump.com