Wear – resistant Slurry Pump
Lined with red rubber; patented product;with international top quality
Wear-resistant index >128%, service life is 3-6 times of the ordinary pumps
Light impeller, energy saved by 40%
High flow rate, high head, efficiency improved by 30%
Less abrasion, easy maintenance, noise reduced by 60%, low running cost

Product performance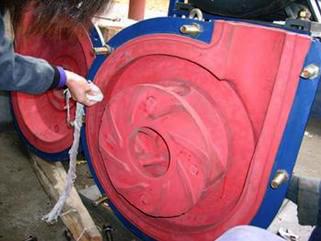 With high wear-resistant index of 128%, a real durable product.
Impeller and lining are lined with Xinhai wear-resistant rubber.Wear-resistant index is over 128%.
The service life of Xinhai XPA slurry pump is 3-6 times of nickel chrome pump under the same working conditions,and it has reached the national top quality. Moreover, it reduces the noise by 60% compared with the metal material.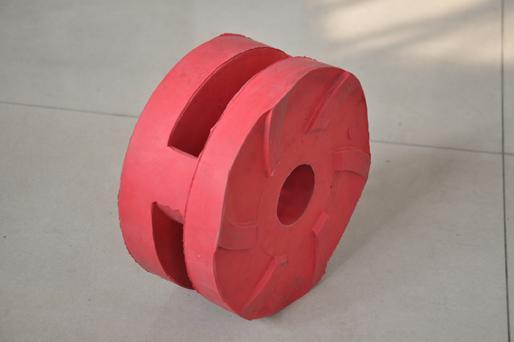 National level of green energy consumption, energy saved by 40%

Unique wear-resistant rubber wet-parts
Corrosion and wear resistance
Lower specific gravity than metal
Energy consumption saved by 45% under the same flow rate and heas requirements
Notable power saving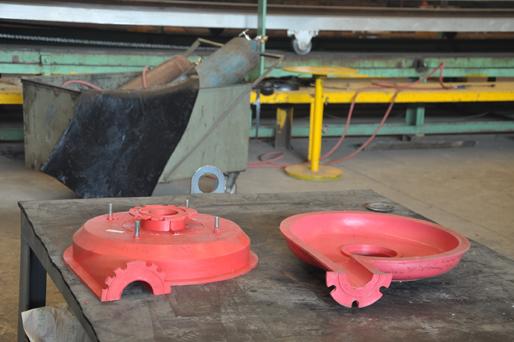 High flow rate, overall efficiency improved by 30%

Low specific graviry of lined rubber
Good quality and light weight of impeller and lining
High speed of impeller
The max flow rate and head is 10-20% higher than ordinary slurry pump.
Efficiency improved by 30%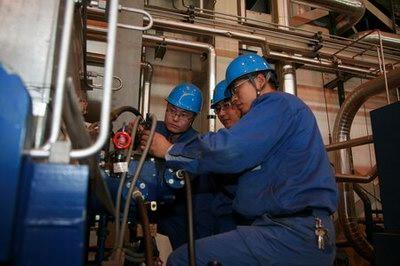 Low noise, easy maintenance, the running cost can be greatly reduced
Wear – resistant Slurry Pump is composed of three parts: impeller, motor and front lining and back lining
Auxiliary of suspenders can simply remove the pump shell, so it is convenient for maintenance.
Moreover, the impeller is relatively small, and noise can be effectively reduced by 60% with wear-resistant rubber.
Low failure rate greatly reduces the personnel cost and running cost and also ensures the fluent operation.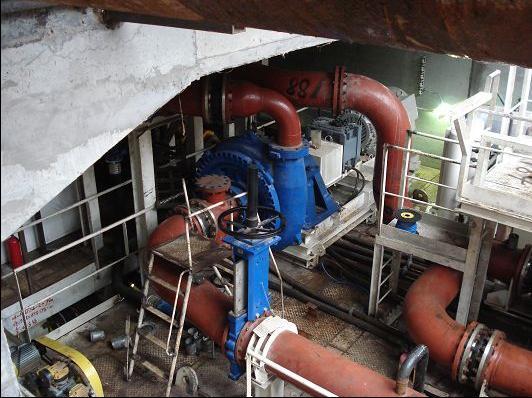 Applicaiton of XPA slurry pump
Xinhai Wear – resistant Slurry Pump is suitable for conveying abrasion slurry or corrosive liquid with silid.
Metal smelting plant: conveying slurry.
Sand plant: tranportating and conveying sand and gravel, feeding sand and water to all type of classification and dewatering plants.
Coal preparation plant: classifying, screening and conveying heavy madium, conveying coal pulp.
Irrigation systems and dredging: silt removal in dams and river bed, sand classifying.
Steel works: conveying slurry, rust and corrosive liquid etc.

Please specify if applied to which oil and chemicals are contained.
| Wear – resistant Slurry Pump | Ordinary pump |
| --- | --- |
| Overall lined with red rubber, 1 set insteads 3 sets. | Short service life |
| Notable energy saving, energy saved by 30% | High power consumption |
| Every performance improved by 40% or more | Ordinary effection |
| Noise reduced by 60% | Big noise |
| The lined wear-resistant rubber is easy for maintenance | Laborious and time-consuming of maintenance , which affects the whole production line |
| Greatly reduce the comprehensive running cost | High comprehensive running cost |
Technical parameters
The working conditions have great effect on the model selection, please let our technicians help you to make the best choice. technical consultation
Specs
Flow

(m³/h)

Max head

(m)

Rotation speed

(rpm)

Max. rated power

(KW)

Max effecy

(%)

Impeller Dia

(mm)

Weight

(kg)

External dimension

(mm)

50/50
20-60
38
800-2400
22
51
200
156
725×482×491
80/80
30-100
45
600-2100
45
53
256
326
915×590×595
100/100
60-160
50
600-1600
75
57.5
340
440
999×648×660
150/125
100-260
47
400-1400
110
63
372
608
1280×736×758
200/150
160-450
47
450-1200
132
69
433
736
1313×788×822
250/200
300-900
46
400-1200
250
78
454
1250
1600×812×956
300/250
400-1500
45
300-900
600
73
610
1956
1698×966×1083
Just tell us your requirement and query, we will reply as soon as possible.

Note: the Name,Tel,E-mail,Country and is required