Rubber Products
Wear resistance, Corrosion resistance and long working life
Creative improvement, More scientific
Combination of die forming, tailoring and cold bonding
Xinhai rubber provides many wear-resistant products, such as wear-resistant rubber bends, wear-resistant rubber liners, and various wear-resistant pipe fittings (tee joint, shape tubes). Due to the excellent wear resistance and corrosion resistance, Xinhai rubber products are featured with stable performance and long service life.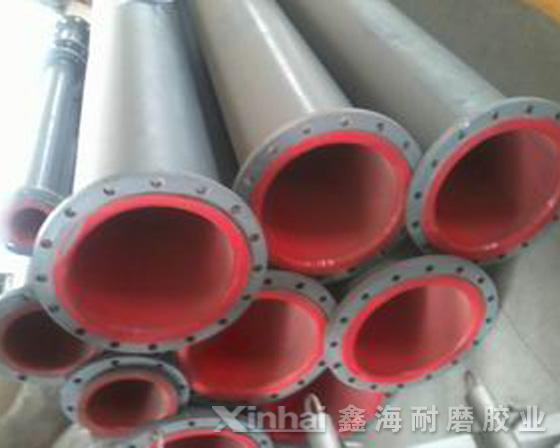 Presentation of rubber products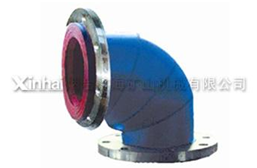 wear-resistant rubber bends
The creative design that there is a sphere at the corner of middle part of the bend which satisfies the law of fluid dynamics avoids fluid abrading bends and resistance for fluid. At the same time, the air in the pipe can breathe at this part.
Steel flanges at both ends of the bends are movable, and it is easy for the pipe flange on the both ends of the pipe to connect. Even though the pipeline is not fitted up ideally, high resilient of Xinhai 35 wear-resistant rubber still can keep reliable sealing of connection.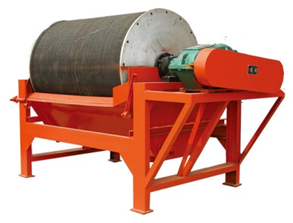 wear-resistant Rubber Liners
Xinhai wear-resistant rubber can be wildly applied as liners in mining machine, such as funnels, chutes, bunkers, vibrating feeders, movable belt conveyer and floatation cells.
Applications include smelt factory, power plant, wet cement factory, steel sinter factory, Alumina factory, and phosphate fertilizer factory and so on.
Xinhai rubber has extraordinary wear resistance, corrosive resistance (PH3~13), impact resistance, tear resistance and light quality. It has solved the problem of loud noisy, quick wear, inconvenience of overhauls and waste of maintenance time.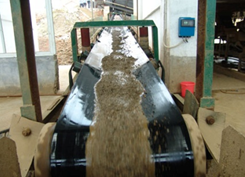 Xinhai could provide suitable rubber liners according to the operation condition, such as density of the materials, size of slurry particle, corrosion and oil.
Flotation cell stator, rotor
Stators and rotators of floatation cell are designed by adopting advanced technology (CAD, UGS) and the die forming of Xinhai wear-resistant rubber. Their using life is longer than the normal stators and rotors.
The clients could choose the rubber according to the ore pulp PH index provided by beneficiation plant. Xinhai also provides special customization in order to maximize the effectiveness of equipments.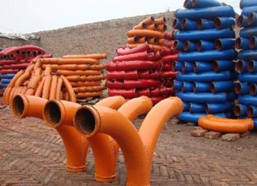 wear-resistant pipe fittings
Xinhai wear-resistant rubber is used to make the liners of tee joint, shape tubes, which prevent the metal pipe fittings from the impact and wear of slurry, reduce the frequency of repairing, and prolong the pipe fittings' service life.
Xinhai wear-resistant rubber become uniform and surface flatness by the special craft (Liquid phase nanometer compounding- normal temperature high frequency curing)which makes slurry flow stably and reduce the damage from impact and wear.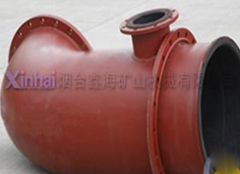 The collection styles of Xinhai tee joint, shape tubes include welding, flange connection and screw thread connection. The welding is the most normal. The wear-resistant rubber as the shim on the flange connection place assures sealing, reliable and no leakage of collection place. Screw thread connection is easy to installation and disassembly.

Warm tipsXinhai wear-resistant rubber liners are usually used for wet milling below the temperature 80℃. Please contact us in advance if the working condition is over 80℃, PH<3 /PH>13, or oil conditions. Keep in the shade and prevent high temperature and raining

Just tell us your requirement and query, we will reply as soon as possible.

Note: the Name,Tel,E-mail,Country and is required