Pinch valve
High elasticity rubber lining, good seal, no leakage
Gross section and no resistance
Unique spool, more reliable to open and close
Wear-resistant linings, service life for 2-4 times longer.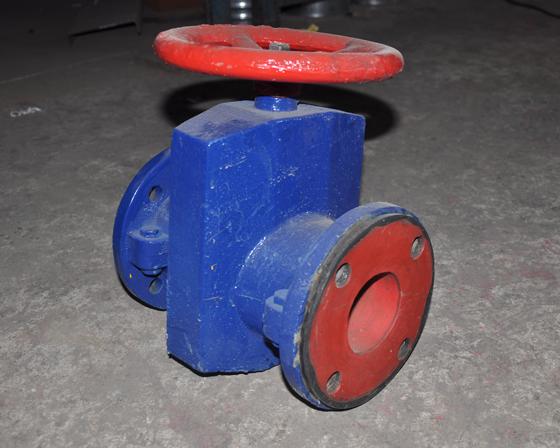 Product advantages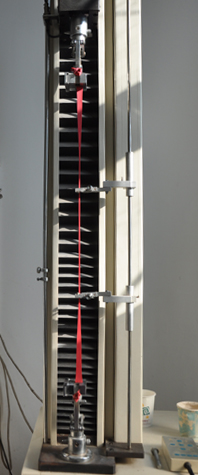 Inner lined with rubber, good resilience, good sealing, no leakage
Unique rubber processing technology
Nature rubber content ≥97%
High resilience, over 76%, super sealing
Moreover, Dummy club design at the flange
No need of any sealing devices
Smooth connection, almost 0 leakage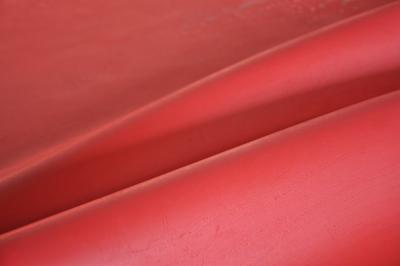 Smooth inner surface, low material flow resistance

Adopts total cross-section design
Smooth and neat surface
Low material flow resistance
Stable and fast liquid flow
Rarely blockage in real project
Good elasticity of rubber valve spool, reliable opening and closing
The valve spool is a soft flexible pipe
Reliably open and close it through compressed sleeve
Fast speed can maximumly reduce the wear of soft pipe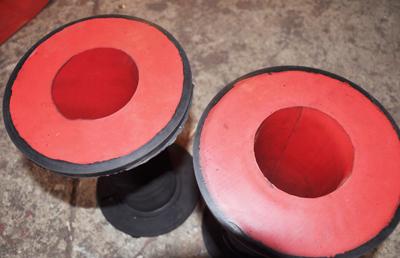 Rubber liner, wear-resistant index ≥128%
The valve spool is independently developed by Xinhai company, made of wear-resistant rubber and its wear-resistance index reaches 128%, service life is 2-4 times of domestic produced rubber, 3—6 times of polyurethane.
Due to good performance of wear-resistant, pinch valve has long service life and low failure rate. Moreover, it greatly cuts down the maintainence cost by 60%.
We provide two types of pinch valve:manual control and air-control pinch valve
| | Manual pinch valve | Air-operated pinch valve |
| --- | --- | --- |
| Controlling technology | Manual control | Remote control or automatic control |
| Working principle | Handwheel is rotated Manually instantaneously, which leads the valve rods to driving the upper and lower gate at the same time, compressing the pipe linings, closing it; inversion will be open. Thus, the gate and guide pillar complete the opening and closing work repeatedly. | The air pressure or water pressure between valve body and rubber sleeve forces the sleeve to close to cut off the liquid to realize the remote control or automatic control. |
| Profile display | | |
FAQ
What's the application of pinch valve?

Automatic control or remote control for all kinds of wear-resistant and non-wear-resistant pipelines
Uniform addition of reagents in chemical industry or mine
Very convenient to achieve uniform discharging as discharge valve in mineral processing technology
Warm tips:

Pay attention to the following items when you use Pinch valves:
Not recommended for negative pressure
Not recommended for severe throttling duties
The sleeves are designed for pressure to 10.5KG/cm². If the required pressure is higher than this, please contact us.
Technical parameter
Application environment has great effect on the rubber seclon, our technicans assists you to make the selection. Technical consultation
Size
D
B
C
A
E
F
G
Standard flange
Weight(kg)
Flange dia
Bolt PCD
Bolt dia
Aluninun
Cast iron
20
20
144
150
15
119
80
100
105
75
4-Φ14
1.6
2.8
25
25
159
165
15
119
90
125
115
85
4-Φ14
2.3
3.2
40
40
199
205
17
119
118
162
140
100
4-Φ18
3.5
5.5
50
50
229
235
17
220
156
185
150
110
4-Φ18
6.5
12.5
65
65
299
305
17
220
190
200
165
125
4-Φ18
8.8
15
80
80
309
315
21
220
202
225
185
145
4-Φ18
10.5
22
100
100
354
360
25
220
247
269.5
200
160
8-Φ18
18.2
41
125
125
419
425
28
280
310
350
220
180
8-Φ18
29
66
150
150
479
485
29
280
343
373
285
240
8-Φ18
42
99
200
200
594
600
30
280
457
486.5
340
295
8-Φ22
87
230
Just tell us your requirement and query, we will reply as soon as possible.

Note: the Name,Tel,E-mail,Country and is required