Seamless gate valve
Rubber lined valve increases the sealing performance with 100% no leakage.
Wear-resistant rubber linings prolongs the service life for 2-4 times.
Composition is simple and convenient, which reduces the maintenance rate and cuts down the maintenance cost by 40%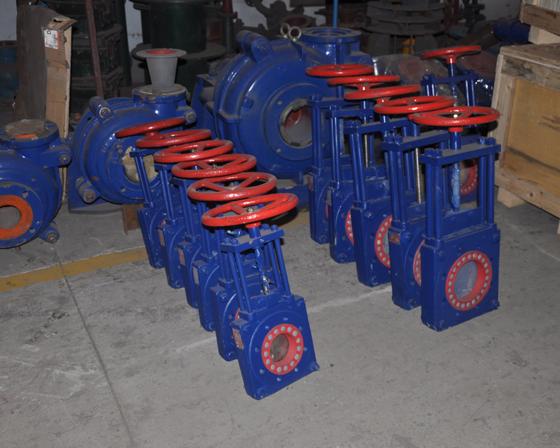 Product performance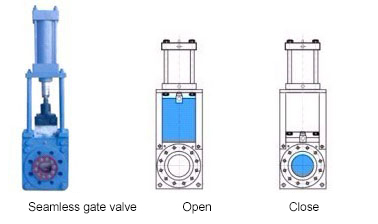 Lined with rubber, good elasticity, good sealing and no leakage
Lined with Xinhai wear-resistant rubber, nature rubber content:95%—97% with excellent elasticity.
Make sure the gate is fit for the valve with good sealing and 100% no leakage.
Excellent wear-resistance prolongs its service life for 2-4 times.
Rubber spool is produced with " liquid phase nanometer compounding, normal temperature high-requency curving". wear-resistant index id over 128% and its service life is 2-4 times longer than ordinary valves under the same working conditions.
Composition is simple and the maintenance cost is reduced by 40%
Seamless gate valve is composed of seat, valve lining, gate, support and drive device, simple and convenient composition.
Moreover, the body has injection nozzle, which greatly reduces the friction and reduces the valve opening and closing moment so as to reduce the maitennance cost by about 40%.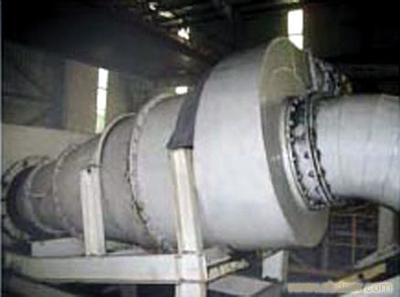 Valves can be made according to requirements of requirements.
Generally Xinhai gate valves are hand-operated and they can also be made into air-operated or electromotive ones according to the requirements of users.
It can be operated on the spot as well as remote controlled.
Structural length and flange dimension are in accordance with National Standard Of China and they also can be made according to the user's requirements.
Warm tips

Applicable temperature: -40—70°。
According to bearing pressure, Xinhai seamless gate valve operated by hand can be devided into 0.6MPa, 1.0Mpa and 1.6Mpa which is named respectively XWXZF-0.6, XWXZF-1.0, XWXZF-1.6
Product parameters
Application environment has great effect on the rubber seclon, our technicans assists you to make the selection.Technical consultation
Performance of Xinhai wear-resistant motorised seamless gate valve of series XWXZF/D-1.6
DN
Bearing pressure

(Mpa)

Model of electric actuator
Max torque

(N/m)

Motor power

(KW)

50
1.6
DZ10
100
0.25
65
1.6
DZ10
100
0.25
80
1.6
DZ10
100
0.25
100
1.6
DZ10
200
0.37
125
1.6
DZ10
200
0.37
XWXZF/D-1.6 Structure and dimension of Xinhai motorised seamless gate valve

| DN | A | D | D1 | D2 | n-Φd | B | H | H1 |
| --- | --- | --- | --- | --- | --- | --- | --- | --- |
| 50 | 60 | 165 | 125 | 94 | 4-Φ18 | 180 | 546 | 90 |
| 65 | 60 | 185 | 145 | 112 | 4-Φ18 | 200 | 565 | 100 |
| 80 | 64 | 200 | 160 | 126 | 8-Φ18 | 220 | 580 | 110 |
| 100 | 64 | 220 | 180 | 150 | 8-Φ18 | 240 | 610 | 120 |
Just tell us your requirement and query, we will reply as soon as possible.

Note: the Name,Tel,E-mail,Country and is required